"Quoridor" is a strategy board game for two or four players. It is played on a square game board consisting of square cells. Each player has a pawn and a set of walls, each wall two cells long. Pawns can stand inside the square cells, and walls can be put between cells. The goal of the game is to move your pawn across the board before all the other players do. Pawns move only to adjacent cells and can not move through walls. In case a pawn is moving to a cell already occupied by another player's pawn, the cell can be "skipped over" by moving further to an adjacent cell. Walls can not overlap or cross, but they can touch. Walls should be placed in such a way that all the players always have an option to cross the board: you can not block a player from finishing the game completely.
Three players play a new version of the game for three players. The board in the new game is hexagonal, with hexagonal cells. Player pawns start from three board corners such that no two corners are neighbors. The objective of each player is to cross over to the opposite corner. Walls here also have the length of two cell sides, but now they are bent because of the new shapes of the cells. No portion of a wall can run along the edge of the board. Here is an example of the game being played: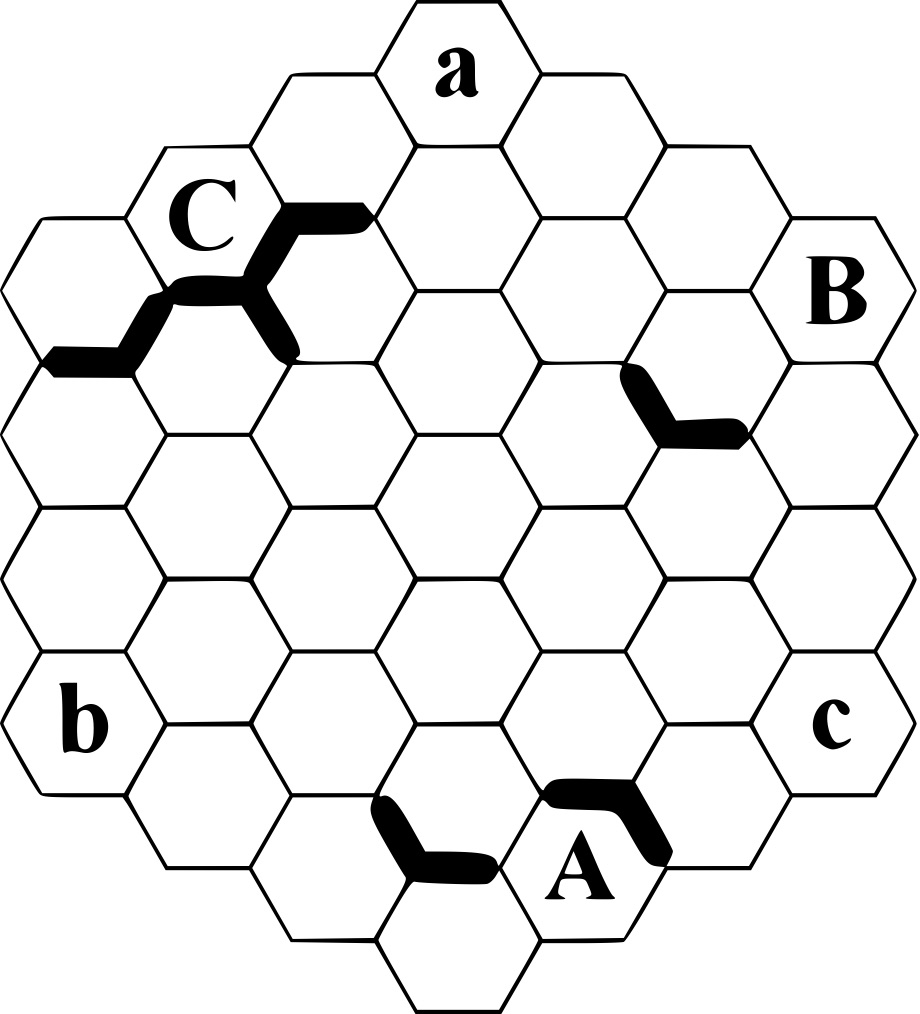 Uppercase characters are players' pawns, lowercase characters are their respective goals
Player A has to move now. They don't want to move their pawn yet, so they consider all the possible ways they can place a wall on the board. How many such placements are there?